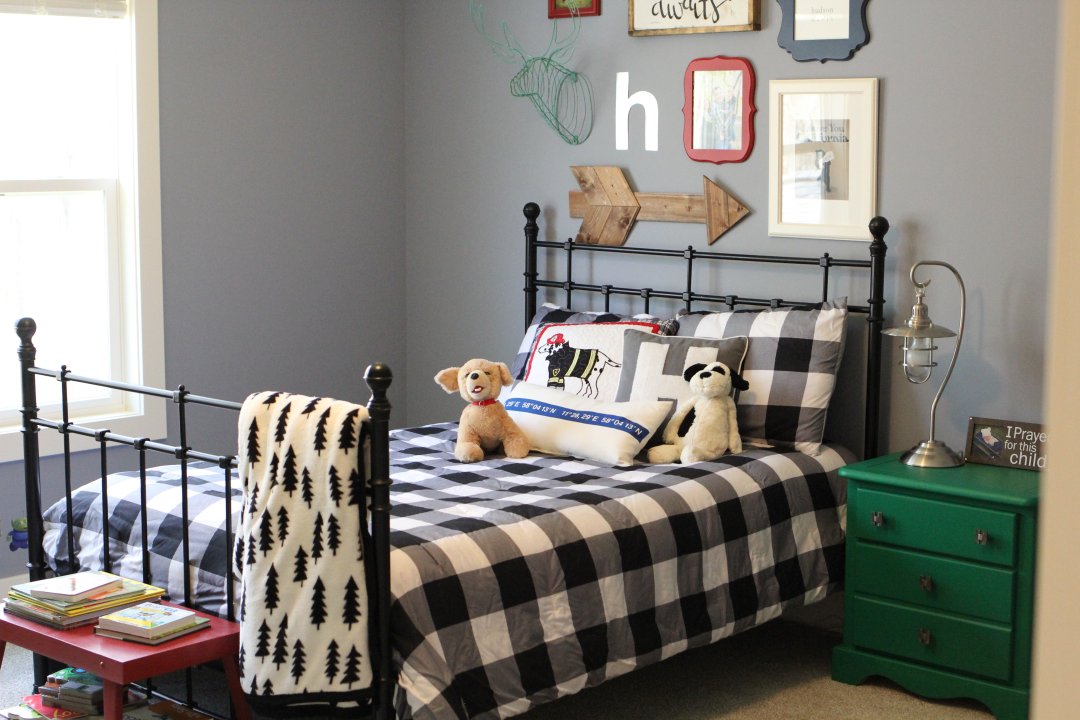 I partnered with Lowe's for this project and I'm so excited for you to see it!
Although we have lived in our new house for over a year, it has taken us a long time to tackle decorating each room. Finding time to decorate while pregnant and looking after two little kids is tough, so we have an excuse right? After finishing both of the girl's rooms we decided it was time to finally tackle Hudson's room. We hung stuff on the wall right away for him, but most of his furniture was from our old house, and just didn't work right in the new space. Plus we never got him a bed frame or headboard. So it was about time to finally make this space his own!
Here's his room before we got started. Hudson and I decided it was time to upgrade to a bigger bed. Well. I decided it was time. And Hudson was on board. And then he wasn't. And then he was. So…jury's still out on if he will actually sleep in the big bed tonight. We shall see.
It was time to finally paint his night stand. It was mine as a child and had flowers all over it. So it was in desperate need of a refresh! I wanted to paint it a fun color so that it would really stand out….of course Hudson suggested blue. But after some negotiation he agreed that green would look really fun…and he was right!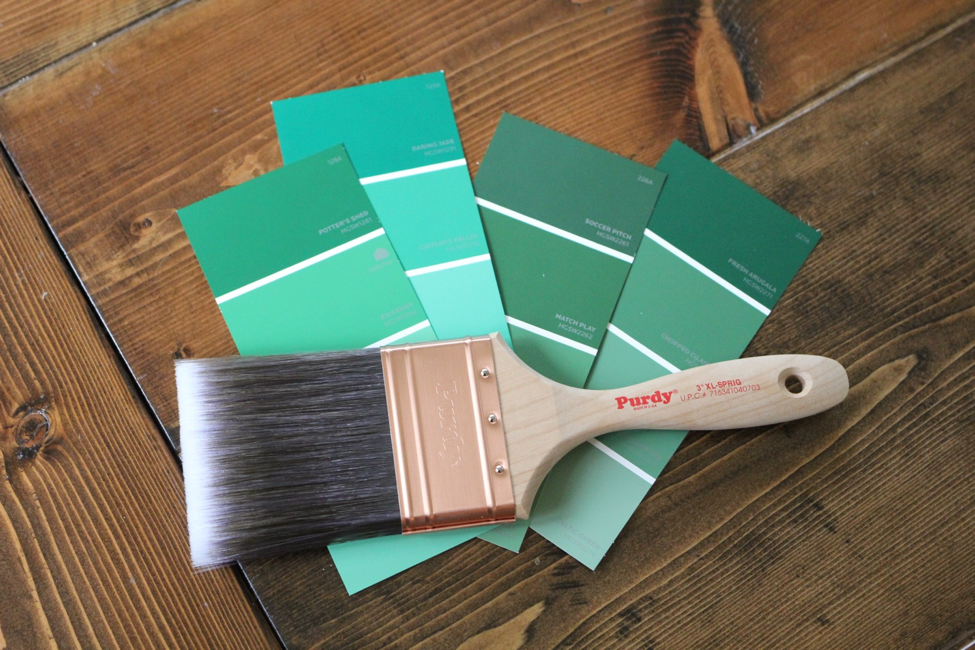 So I started my mission of finding the right shade of green. Thank goodness Lowe's was to the rescue! And had tons of color options for this project. We ultimately decided on "Caitlin's Kelley"…it's the perfect shade of bright green, without being too crazy. And I LOVE it. Green is my favorite color after all…and it really pops in his room!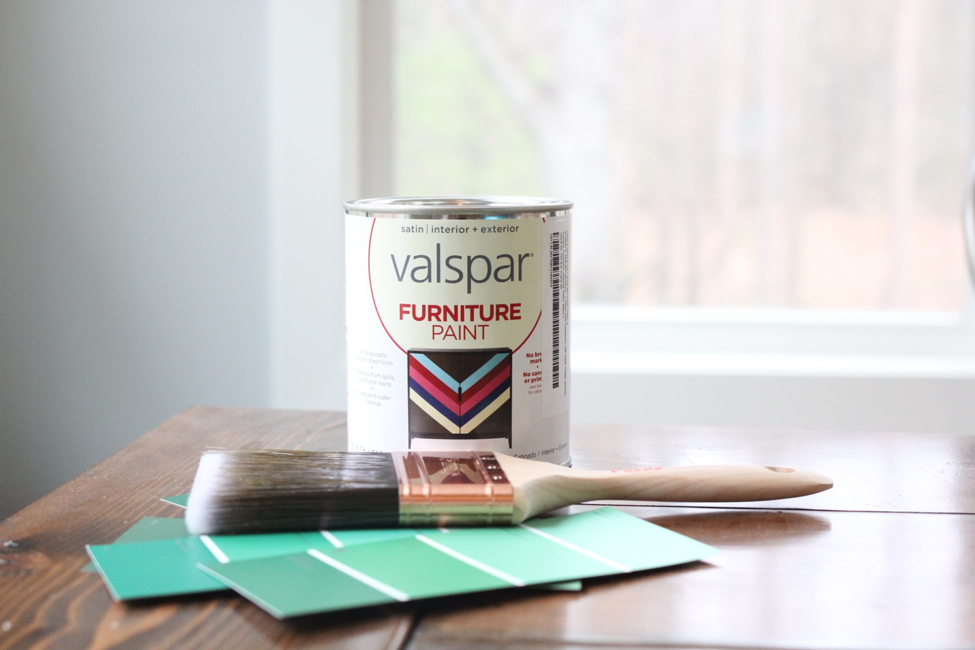 Painting it was super easy….we just sanded down the night stand and got to work. No priming necessary. We used
Lowe's Valspar Furniture paint
and I'm so happy with how it turned out!
And here is Hudson's finished big boy room. It's so him and I love it. I'm sure this room will evolve a lot over time, but I just love how it reflects his little 4 year old personality perfectly.
Didn't the night stand turn out perfect?
I loved this color so much that we decided to paint Hudson's dresser too!
With this project we were lucky to pick the perfect color the first time…but have you ever totally misjudged a paint sample and then ended up with a gallon of paint you can't use because the color just isn't right or you just don't love it? Well,
Lowe's
takes the worry out of picking the wrong paint because they have an amazing guarantee. If you are not completely satisfied with your paint you can simply return the unused portion within 30 days of purchase. Lowe's will replace it with a comparable can of paint or refund your money. So you are able to get the perfect paint for your space or project every time with no worry!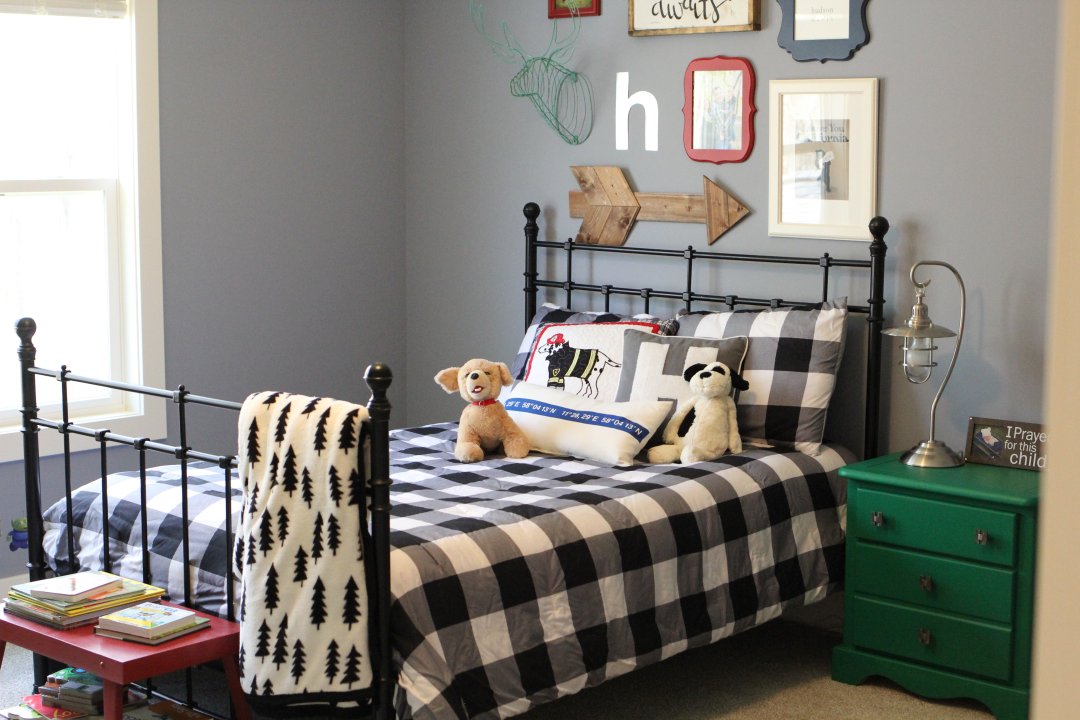 Do you have a room or piece of furniture in your house that is in desperate need of a refresh? I'd love to hear about your next project!
This post is sponsored by Lowe's, but all opinions are my own.